Inclusive Creativity is a concept devised by Professor Frank Lyons at Ulster University in collaboration with key partners such as Share Music Sweden, Drake Music Project and Stravaganza, which aims to level the playing field in performance and composition for disabled musicians by developing new technologies and methodologies for their use.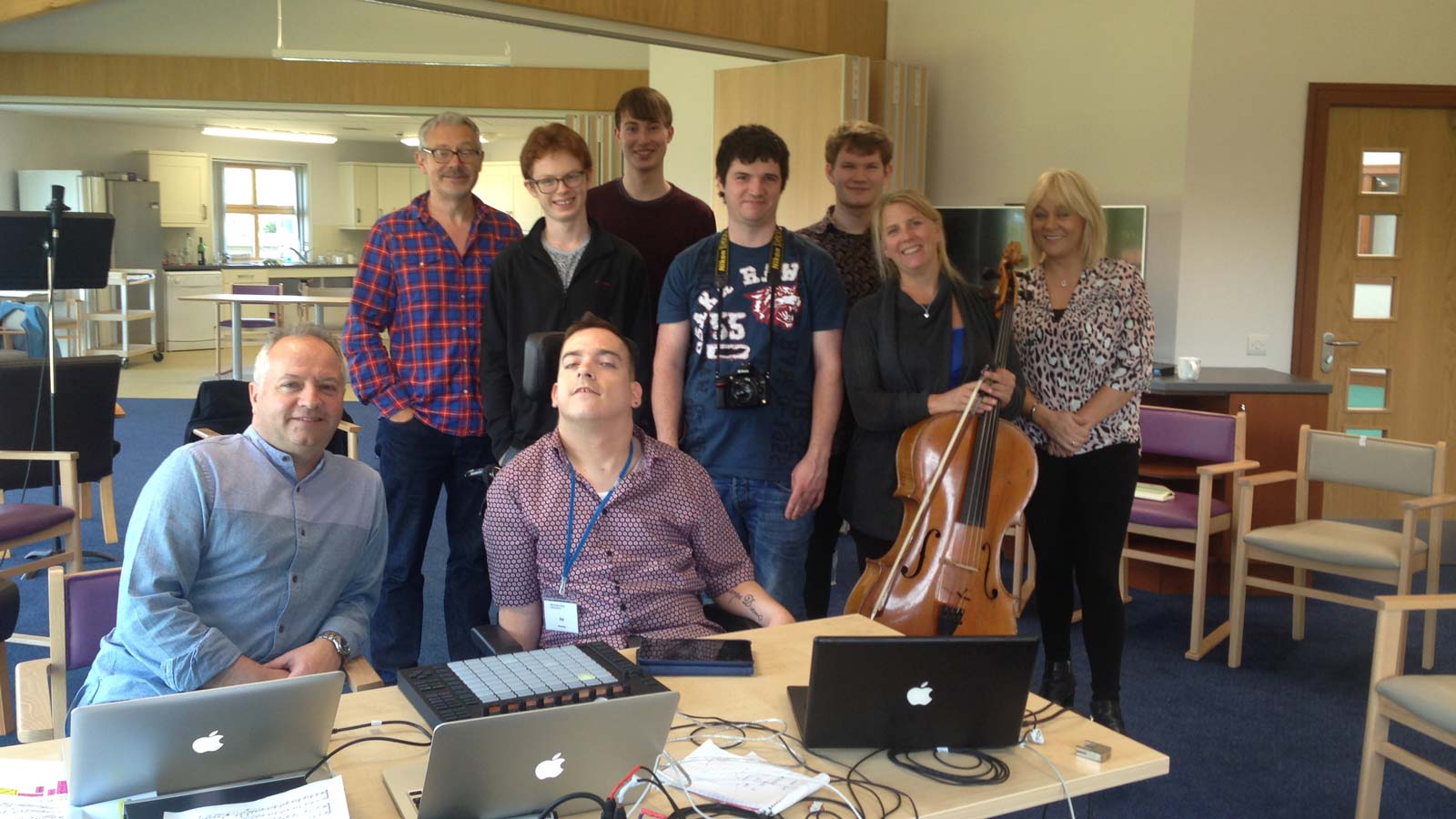 Current Projects
2017
In 2015 three partner organisations - Walled City Music, Drake Music and St. Magnus International Festival were one of just 14 consortia to receive funding from the Calouste Gulbenkian Foundation to develop a pilot participatory project using Inclusive Creativity as its driving principle.
The pilot project brought together musicians and composers to research and develop participant-led routes into collaborative music making. Under the direction of composer and Ulster University Professor of Music Frank Lyons, an ensemble of disabled and non-disabled artists met regularly to improvise and compose music together in Derry / Londonderry, using AMT and more conventional musical instruments. The ensemble quickly established itself as 'Acoustronic' and within weeks was creating original music.
Members of the ensemble travelled to Orkney in September 2015 to join professional musicians and composers for a residential under the auspices of St. Magnus International Festival's internationally acclaimed Composers' Course. Read the blog here.
2016
In 2016 the project was selected by the Calouste Gulbenkian Foundation to expand its scope, including a new commission for the joint forces of Acoustronic and a conventional string ensemble Benyounes; a tour of public performances and workshops; international collaboration and sharing of best practice and a continued focus on innovative ways of inclusive music-making. One of the most exciting iterations to date is the development of the Kellycaster, a bespoke guitar for John Kelly, facilitated through Drake Music.