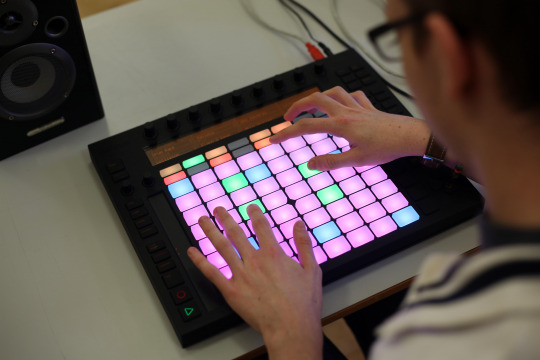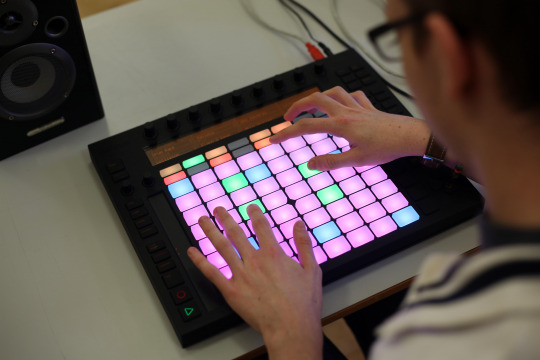 Call for composers
03 May 2017
On Saturday 3 June 2017, Walled City Music Festival presents an outstanding opportunity for composers to work with the NonZeroSum Ensemble, combining players from Acoustronic Ensemble and the Benyounes String Quartet with composer Frank Lyons to create new work for this unique group.
Inclusive Creativity, a concept devised by Professor Frank Lyons at Ulster University, aims to provide a level playing field for disabled and non-disabled musicians to make music together by developing new technologies and methodologies for their use. WCMF 2017 features four days of seminars, workshops and performances that explore the concept further and showcase new work. The workshop will run on Saturday 3 June 2017
 at Foyle Arts Building, Ulster University, Magee Campus, Derry.
Acoustronic, formed in 2015, is a performing ensemble of musicians with a learning or physical disability, based in Derry/Londonderry, rehearsing regularly at Ulster University Magee with support from Professor Frank Lyons, Denise White and Brendan McCloskey.
Benyounes String Quartet is one of the UK's finest young string ensembles. Founded at the Royal Northern College of Music in 2007, the Quartet have won numerous prizes and performed at prestigious venues across the UK and Europe. More information: www.benyounesquartet.com.
Up to 4 places are available for composers to create compositions for the NonZeroSum inclusive ensemble. The new compositions, which should be no more than 2 minutes in duration, will be workshopped by the artists, followed by an informal public performance of all the works on the afternoon of Saturday 3 June. The workshop will be led by Professor Frank Lyons. Workshopped pieces may be considered for inclusion in future performances by the ensemble, as part of a tour to Dublin/London later in 2017.
Expressions of interest in participating should be submitted no later than 5pm Monday 8th May. Composers should include a short CV along with a paragraph (250 words maximum) on concept and ideas for their piece and why they would like to take part in this workshop. Please send information to fiona@walledcitymusic.com. Selection decisions will be announced by Friday 12th May.
Resources available to composers:

Amplified string quartet

Two workstations running Ableton Live with Push controllers

Two iPads running Launchpad, Thumbjam, Curtis and Density apps.
Accommodation for one night is available for each composer, upon request, and travel bursaries are available upon application for travel to and from Derry with thanks to the Contemporary Music Centre Ireland. Email info@cmc.ie for further details.